Stalker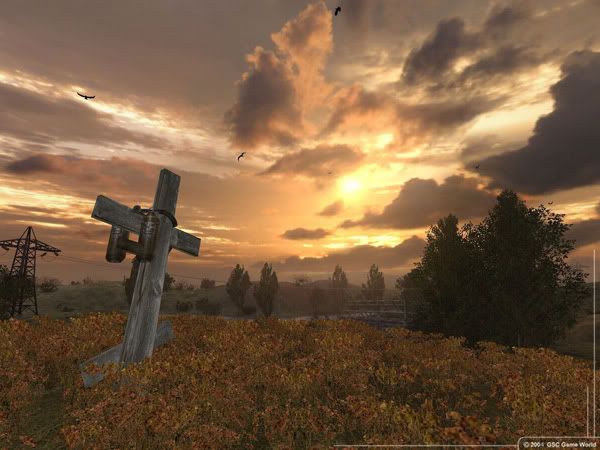 "...It looks staggeringly beautiful, and takes PC visuals to a place we've all been looking forward to for a long, long time..."
EuroGamer
"...a top notch physics engine..."
PC Gaming World
"...Stalker is certainly going to be a feast for the eyes..."
PC Format
April 12, 2006, 02:33 p.m.

Chernobyl zone was lit by an intolerably bright light. The clouds were evaporating in the silver bright sky with a thunder and earthquake to follow. People fell on the ground facedown closing their bleeding eyes and ears. The glow spread over an immense territory which was subsequently called the Zone. People ran away saving their lives. It looked like a radioactive explosion at the nuclear plant occurred. The army sealed off the Zone..........
Para que as duvidas se dissipem, o Personal Computer ainda é por excelência a melhor plataforma de jogos, este
jogo
é a prova cabal disso.